3 Principles of Customer Service Excellence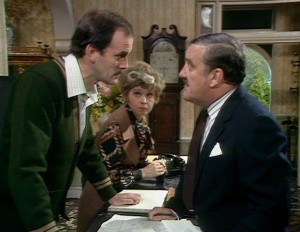 You've been a hospitality customer before; we've all had the experience of walking into a hotel, resort, or restaurant and being snuffed, ignored, or talked-down to by inexperienced or unprofessional staff. On the flip side, we've all been the recipients of warm, engaging, and sophisticated customer service from well-trained employees as well. How do you ensure you're the latter and never the former?
The hospitality industry relies heavily on positive customer interactions. Since the number one goal of hotels, restaurants, and resorts is to provide a pleasurable experience — and the first encounter customers have is typically with a valet, receptionist, or concierge — it stands to reason that all hiring activities will weigh heavily on a candidate's ability to make others feel comfortable and welcome in their presence.
What does this mean — what does excellent customer service look like? Let's start with some quotes1 from industry veterans:
"It has been, and continues to be, our responsibility to fill the earth with the light and warmth of hospitality."
— Conrad Hilton, Founder of the Hilton Hotels chain"

You must have joie de vivre and enjoy people … if you give everyone the same, bland 'welcome,' it's just not going to work. Engage in eye contact and smile with others — it's very simple, yet very few people do it."
— Fred Sirieix, General Manager of Galvin at Windows
"You need to treat people how you want to be treated, and that goes for staff and customers."
— Sally Whelan, Director of The Mystery Dining Company
There are three general principles we can glean from these quotes and the advice of other specialists.
First impressions are key.
Your customers need to know you are excited, appreciative, and willing to cater to their needs from the very first moment they see you.
Execution of processes should be seamless.
It's hard to convince a customer you're prepared for them if you can't execute the necessary intake steps accurately and efficiently. Training and consistency are of great importance.
Flexibility will make all the difference.
If there's one thing hospitality workers know, it's that every customer is different. If you can be prepared to change your tune with a smile, you'll have a very happy employer.
Now it's time for the $60 million question: How can you obtain the training to execute these three principles? Our 4-week Hotel Receptionist course will start you on the right track. This course will cover essential skills in guest interactions, sales, OPERA PMS operations, and hotel procedures to give you a strong head start in building positive first impressions, executing essential processes, and building flexibility.
Click here to read more about our 4-week Hotel Receptionist course.
Contact us or sign up for your first class!
708 Third Avenue
5th Floor
New York
10017
Tel: +1 (212) 209 3836
---
1Quotes obtained from Hilton London Hyde Park hotel history, 2015; and Service Standards: How to give great hospitality service by Becky Paskin, 28 March 2011.