Live a Day in the Life of a Hotel Front Desk Agent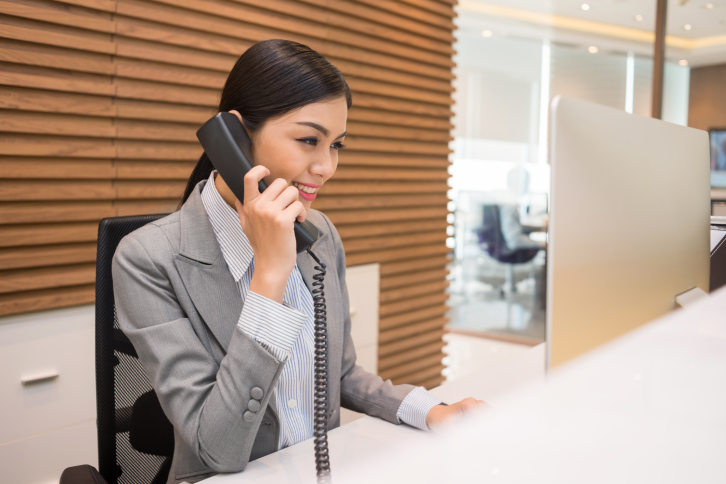 Most hospitality professionals start their careers in hotel front desk agent positions. Let's take a quick look at a "Day in the Life" of hotel front desk agents and see what it's like working in their shoes.
The basic daily run-down
Most hotel front desk agents will arrive 15 minutes early for their shifts to review any outstanding or important items from the previous shift. Urgent requests are immediately addressed before moving on to accounting tasks and the review of check-ins and check-outs. If there are business meetings taking place during any upcoming shifts, they will prepare appropriately. The rest of the day will involve myriad activities such as assigning rooms, handling incoming packages, and making and confirming dinner reservations, as well as processing new reservations, check-ins, and check-outs as needed.
No surprises here: There are many responsibilities. But which of these tasks are most essential?
Let's prioritize them, shall we?
Checking clients in and out


This comes up at the top of the list simply because it is the most common activity you will engage in. The financial health of a hospitality company relies heavily on a steady rate of clients coming in and out. So your job — ensuring this process runs smoothly and that clients want to return — is of vital importance.

Entering data and maintaining organization


The smooth operation of your various daily activities relies on the organization of information. There are a lot of things to keep track of to ensure your first priority, customer service, is executed flawlessly. Keeping information current and organized goes a long way in managing this part of your job.

Responding to inquiries


This is essential, as it gives your guests a sense of security and comfort during their stay. You will need to respond quickly and politely to offer the best service possible.

Managing financials


Financial responsibilities are not always the job of the hotel front desk agent, but as you are part of a larger team, you will need to stay on top of the details: calculating accurately, as well as managing spreadsheets and your data.

Being consistently prepared and flexible


This vital component should, perhaps, go higher on the list, but it sits lower simply because it applies to every above function. In everything you do, you need to be ready to change course and find ways to turn disasters into opportunities.
As the face of the company you work for, the hotel front desk agent position is critical to the functionality and success of the hospitality industry. You are often the first in-person encounter your clients will experience, and you manage the most important details of their stay — where they sleep, when they arrive and depart, and how their needs are met during their visit. You can make or break a guest's experience.
Show your employer that you are up to the challenge. Visit our website for courses that will help you hone your customer service skills, increase your technical acumen, and prepare you for your next promotion:
http://www.receptionacademy.com/contact
708 Third Avenue
5th Floor
New York
10017
Tel: +1 (212) 209 3836