6 Reasons Why You Should Start Your Hospitality Career During the Holiday Rush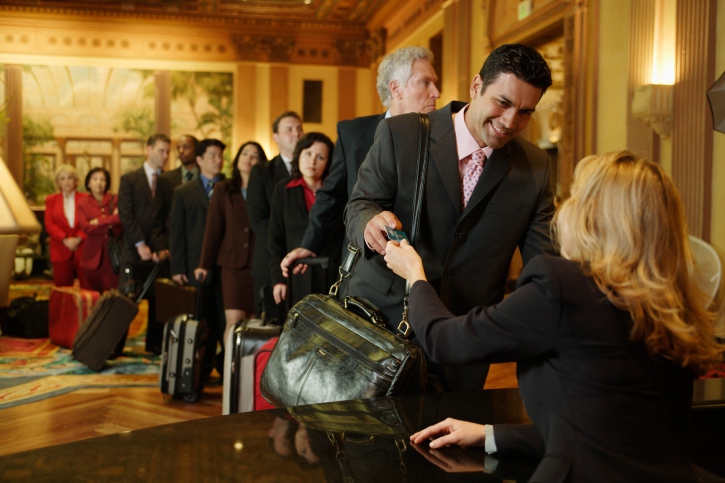 'Tis the season to be job hunting! Over the holidays, more than any other time of year, you can get your foot in the door of the hospitality industry. Typically, permanent positions are difficult to come by, but temporary and seasonal positions are a great opportunity to show potential employers your skills. There are some reasons why you want to take advantage of the high season:
You can test the waters. Short-term positions, such as seasonal work, give you the opportunity to try out the industry and see if it's for you. If you haven't worked in hospitality before, the holidays are a great time to jump in the deep end. Since the season is busy and the work is challenging, you'll learn very quickly whether or not you can keep a smile on your face while managing all the varying priorities.
You can get your foot in the door. This always seems to be the most difficult task in a new industry, doesn't it? Use the temporary job opportunities to your advantage. Most hospitality companies are hiring tons of additional personnel to handle the influx of guests, so grab one of these slots while they're in demand and hard to fill.
You can hone your skills. If you've already got some hospitality experience, this could be a great opportunity to increase your skill set for future, more-permanent positions. You can also test your mettle against high-volume, stressful work situations.
You can add experience to your resume. Adding experience makes your resume more impressive — especially when that experience involves very difficult work. Everything you do — and everyone you meet — during the holidays will add to your ability to land a permanent position after the first of the year.
You can try new areas of the industry. Have you been working in restaurants but would like to try hotels? Or are you behind the front desk but would rather take a shot at being a concierge? This may be the time of year to convince your boss to give you a trial run or to take on an additional position in your area of interest.
Your temporary position can quickly become permanent. While building your resume is great and very helpful, there is an even better potential result of your seasonal commitment: permanent placement within the same company. When January rolls around and your employers are re-evaluating their needs, it's not unusual for them to use their seasonal workers as a pool from which to hire their long-term staff.
So don't let the words "temporary" or "seasonal" throw you off this year. In fact, target those job postings because, in the long-run, their temporary status is likely, well, temporary.
For hospitality courses that can help you get ahead of the game, visit our website at
receptionacademy.com
or contact us at:
Coppergate House
16 Brune Street
London
E1 7NJ
Tel: +44 (0) 20 7953 7796