Find Exceptional Receptionists for the Busy Holiday Season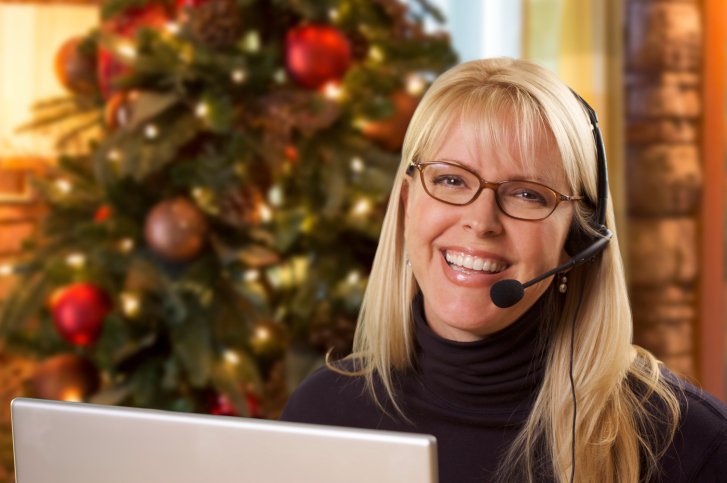 Especially during the holiday season, good customer service is of paramount importance in the hospitality industry, particularly among your receptionists. How can you be sure you are landing the best talent? Look no further than Reception Academy graduates. Keep reading for tips on skills and abilities to look for in your hires that our graduates will demonstrate.
Always prioritise the first impression
Because of the social nature of the hospitality business, we teach our graduates to hone their ability to deliver a fantastic first impression. As you're interviewing and hiring, look for those who "wow" you from the moment you meet them; they'll do the same for your customers!
Ask the right questions
Every interviewer has his or her own style of questioning potential candidates, but here are some ideas that can make your interviews more comprehensive. The number one question you will always want to ask is: Why are you in the hospitality industry?
As you know, this question is crucial. Despite a person's skill or experience, his or her ability to deliver on those skills all comes down to motivation. A couple of red flags to watch out for include:
The interviewee just needs a job.
He or she indicates that the job sounds easy.
The applicant hasn't found anything else.
And here are the constructive answers you would receive from Reception Academy graduates who have invested in educational courses in hospitality, providing the dedication and longevity you need:
They are genuinely interested in the industry.
They love to work with people.
The employment fits their personal values.
Additional questions that help highlight the superstars include inquiries into conflict management abilities, questions about people they like or don't like (Hint: If there is more than one answer to the "don't likes," move on.), and details of their long-term plans in the industry.
Take visual cues
We often forget about this one after walking into the interview room because it's largely instinctual. But you will find that keeping this top of mind will help you catch more nuances. Things to watch:
Body language
Temperament
Attitude
Comfort level
If your candidate impresses you in these areas like our graduates do, you'll know he or she has an edge on the competition and is ready to amaze your guests.
Look at prior training and development
Hospitality isn't an industry one simply walks into. There are a number of tasks that require preparation and practice to master, and these days there are many resources for obtaining that preparation.
Reception Academy has a wealth of options, from our 4-week course for honing OPERA V5 skills to 1-, 2-, and 3-week hotel procedures courses that cover a number of topics. Our hospitality education is comprehensive and challenging, which is why our graduates are highly sought after. We even have many business clients who, when they aren't hiring our graduates, are sending their own employees to our courses for career development purposes.
We provide a platform between skilled graduates looking for employment in the hospitality industry and employers looking for exceptionally trained, eager team members.
Get quick and simple access to a pool of CVs and learn how Reception Academy can help you find the best candidates with our complimentary recruitment service for hospitality employers.
Coppergate House
16 Brune Street
London
E1 7NJ
Tel: +44 (0) 20 7953 7796